Diabetic Screening appointments
We are pleased to announce that NHS diabetic screening services have now resumed in South Manchester.
Before March 2019 you would have received an NHS letter with a pin number and a list of Opticians you could make an appointment with for an annual diabetic retinal screening appointment.
The diabetic screening service provider changed in March 2019 and you'll now receive an NHS letter with a pre-booked appointment. The appointments are allocated using your postcode to book you in with a local Optician that is signed up to the diabetic screening programme.
Not all opticians have continued to provide a diabetic screening service and you may find your usual Opticians can no longer provide you with an appointment.
Don't worry if the appointment you are given doesn't suit you, you can change it.
The new provider, Health Intelligence, can be contacted on the phone number on your diabetic letter, or contact us and we can help you.
We are also able to offer an NHS sight test during your visit if you are due, let us know if we can make your visit a more productive one.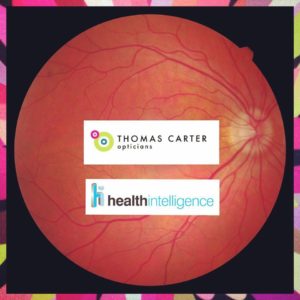 The purpose of a diabetic screening is to check for any changes at the back of the eye which could be related to diabetic retinopathy. It is a test that is performed annually.
We use eye drops* which will dilate the pupil and make it large enough for us to view the retina and take clear photographs which are sent to the diabetic screening service who grade the images.
They then write to you to advise of any changes.
*The drops last for a few hours so we advise to bring sunglasses to help limit the brightness you will notice after dilation. You are also advised not to drive as having larger pupils affects your ability to focus correctly until they wear off.