The future of Myopia is statistically quite grim. By 2050 it is estimated there will be 4758 million people with myopia (49.8% of the world population).
---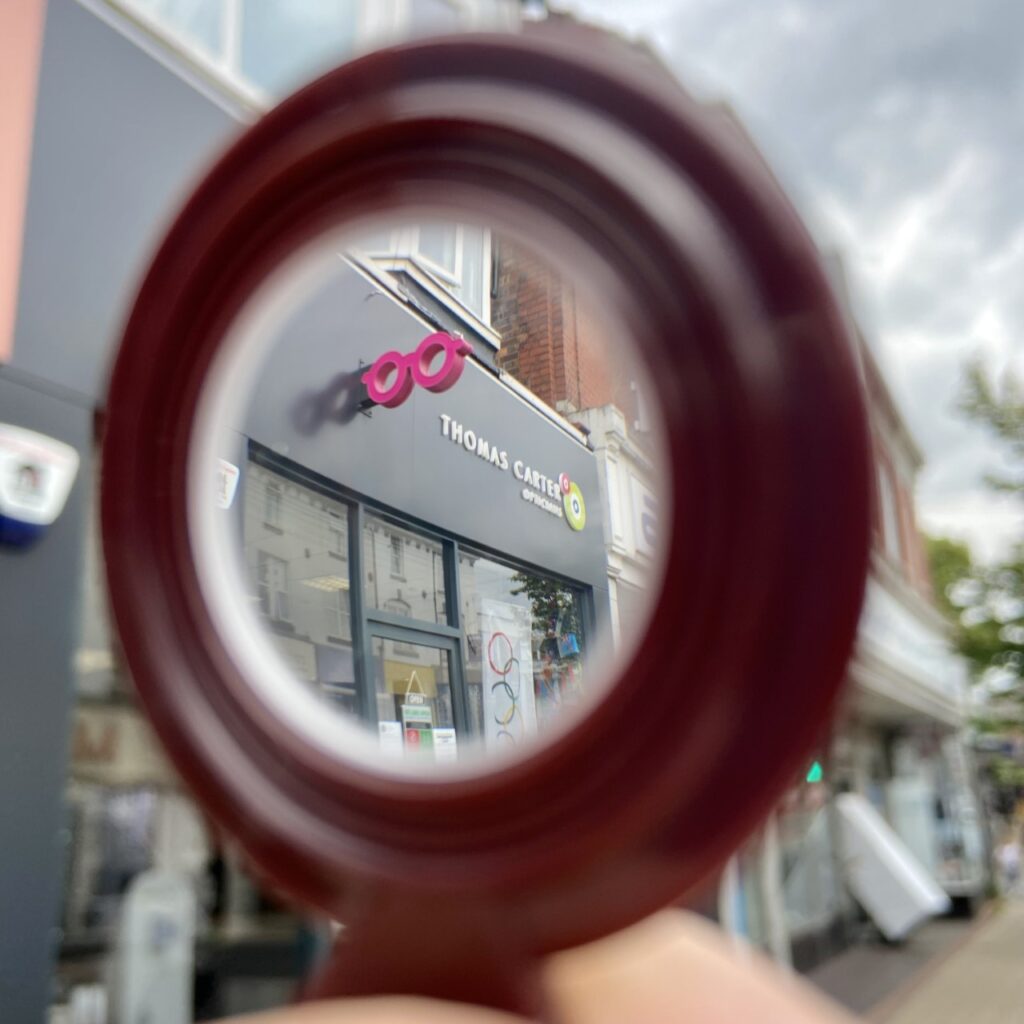 Myopia is also known by the name 'short-sight'. It means that you might have great microscopes (your eyes see clearly up close), but your telescopes need some help (seeing further away).
A short sighted eyeball is typically longer than in a person who does not need a correction or prescription to help them focus for distant objects.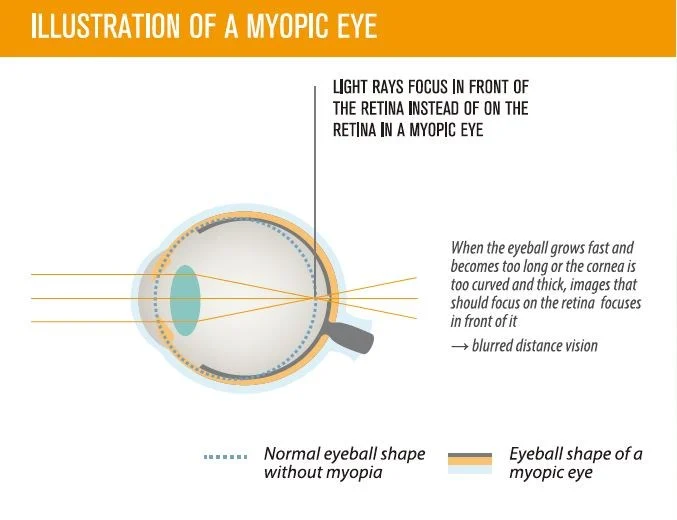 ---
Both genetic and environmental factors contribute to a child's chances of becoming short-sighted. If a child has one parent with Myopia then is increases the chances. There are certainly children who are developing short-sighted vision and neither parent wears spectacles.
Children have been experienced something rather different from the norm in 2020 and have spent more time on screens, be it zoom classes and E-learning or playing more computer games.
The rule of 20:20:20 is useful for all. Every 20 minutes look at something 20 meters away (or more) and blink 20 times. Eyes that spend too long looking at only close objects without a break may start to develop issues when trying to focus further away. But this will not replace the need for spectacles.
---
Myopia Control options are for young and emerging myopes and the aim is to reduce how short sighted they might become. Starting as early as possible is key to seeing the best results. They will need to be worn until the progression/growth period ends which varies by the individual.
At Thomas Carter Opticians we can provide the best option for your child to begin their journey into myopia control and the future of their vision with MiYOSMART from Hoya. For those who can master the technique as well as obey the rules of hygiene and responsibility, the MiSight contact lenses by Coopervision can give myopia control wearers an alternative option to their spectacles.
---
Ask your Optometrist about Myopia Control at your next visit. We suggest anyone below the age of 16 is suitable to start their journey with this technology. Any young, emerging short-sighted wearer is suitable.
Please find links to the myopia control products we believe in and that our team have been accredited and trained to provide, for your best eye-care and visual health options. You can read about the statistics and research that has gone into the technology available to your family.
---
MiYOSMART** by Hoya. Spectacle lens technology for Myopia Control. Click here or on the picture below to read more from Hoya about their product. We are fully accredited to dispense the MiYOSMART lens here at Thomas Carter Opticians.
---

………
MiSight 1 day**contact lenses by Cooper-vision give wearers the freedom to do sports unhindered by glasses, to see the world without an edge and make occasions and evenings enjoyable. Click here or the picture below to learn more about Misight 1 day contact lenses.

* * We aim to provide options for all. Prescription dependent.